Well these are the pictures from comic-con. Not too many pics because we didnt get many of us in a group. And i only took 52 from comic-con as opposed to the 500+ i took from Anime Expo...Just no good costumes.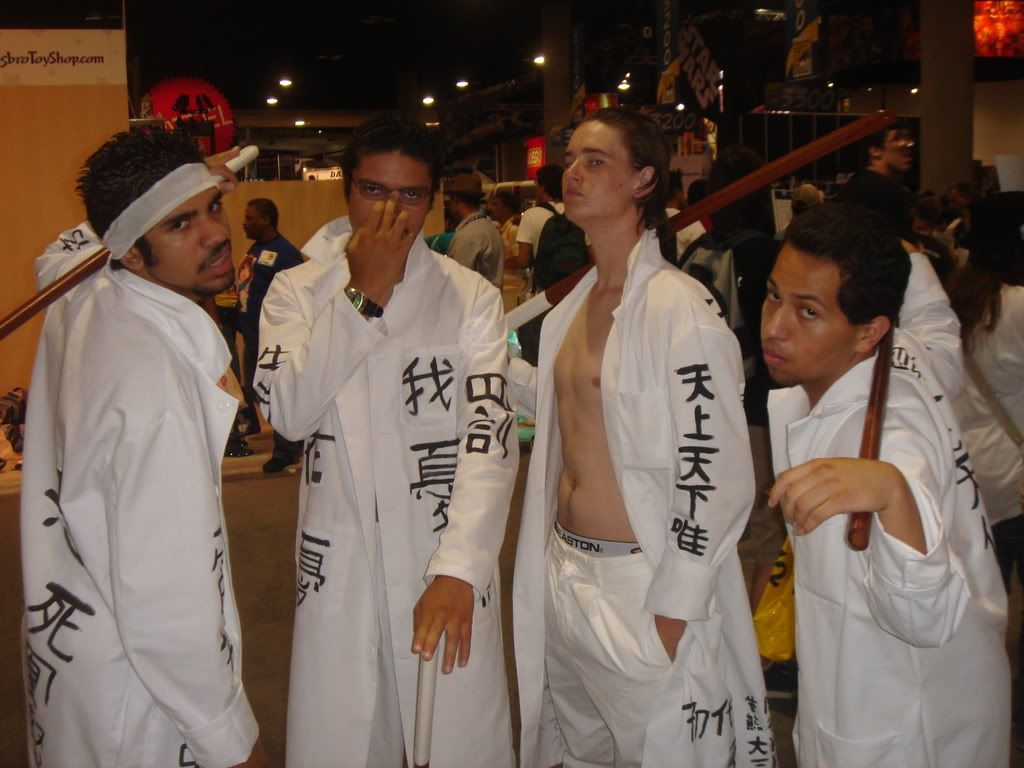 (Damn i look terrible in this picture)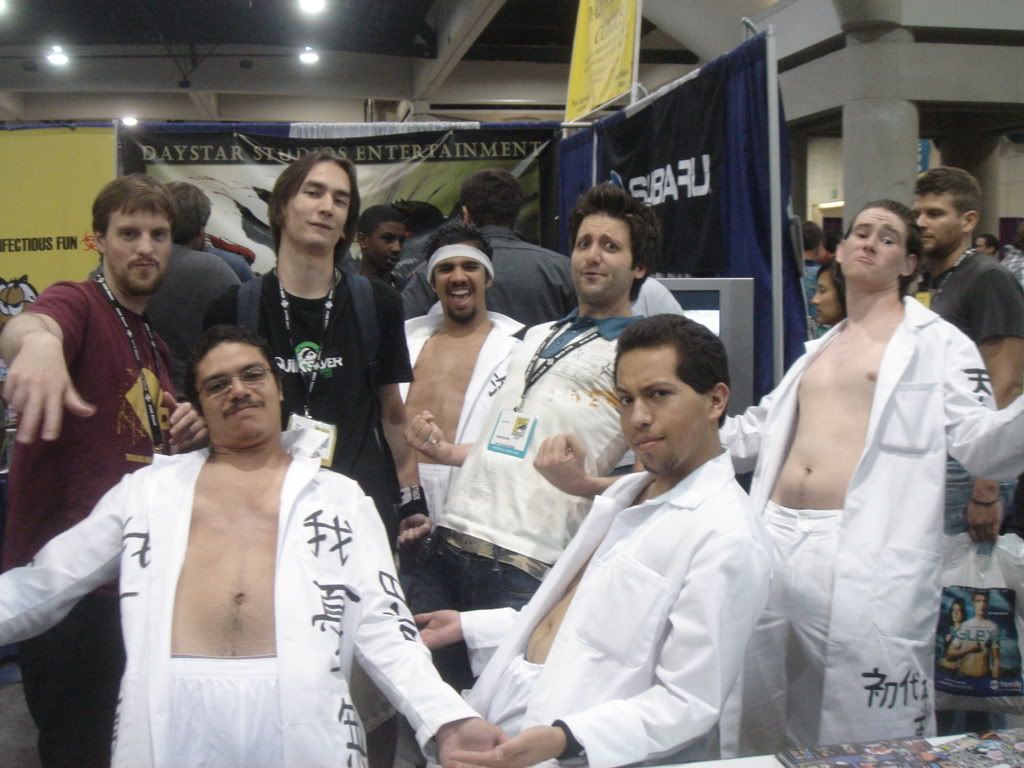 This is a picture of us with the guys from Pure Pwnage. They were nice enough to do one of their famous air hump poses with us. It made our day.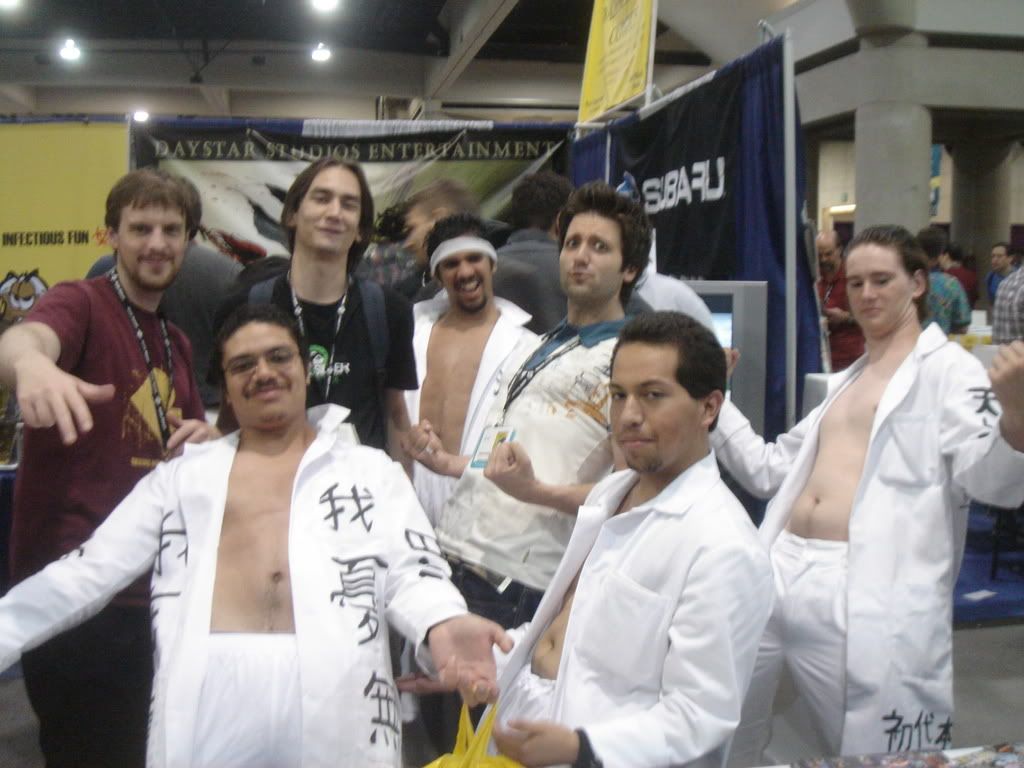 As you can see, my hair was slicked back instead of in a pomp. That is simply because my hair just does not do pomps. Its too light to do it, no matter how much moose i put in (over half the bottle and i even used the hair dryer and comb technique) it would just fall over or get generally messed up. Thusly i decided instead of washing out all the moose, which wouldnt have happened in one showering, i would just slick it back, which i think turned out pretty well.
_________________
Ride on, Fight on, Teach on, Live on ♥