The BEST 2 days of my 17 years of life. OMG that was so much fun! There were 3 different Onizuka's not including us. One of which went as Street Performers which his friend (he looked perfect...so jealous...), I am Teacher onizuka, and white suit onizuka.
Note - I tried my hardest to get my hair into a pompadour but that is crazy hard and you really need a professional to do that.
(EDIT) sorry guys, forgot to flip some of em...
I will start now.
Please dont quote this post cause its going to kill this page. Just verify the picture your commenting on with the number i will assign it.
1)
Im the one on the far right in this one, From the left, its Eddy (Ryuji), Pierce, Chet, and Me (Onizuka).
2)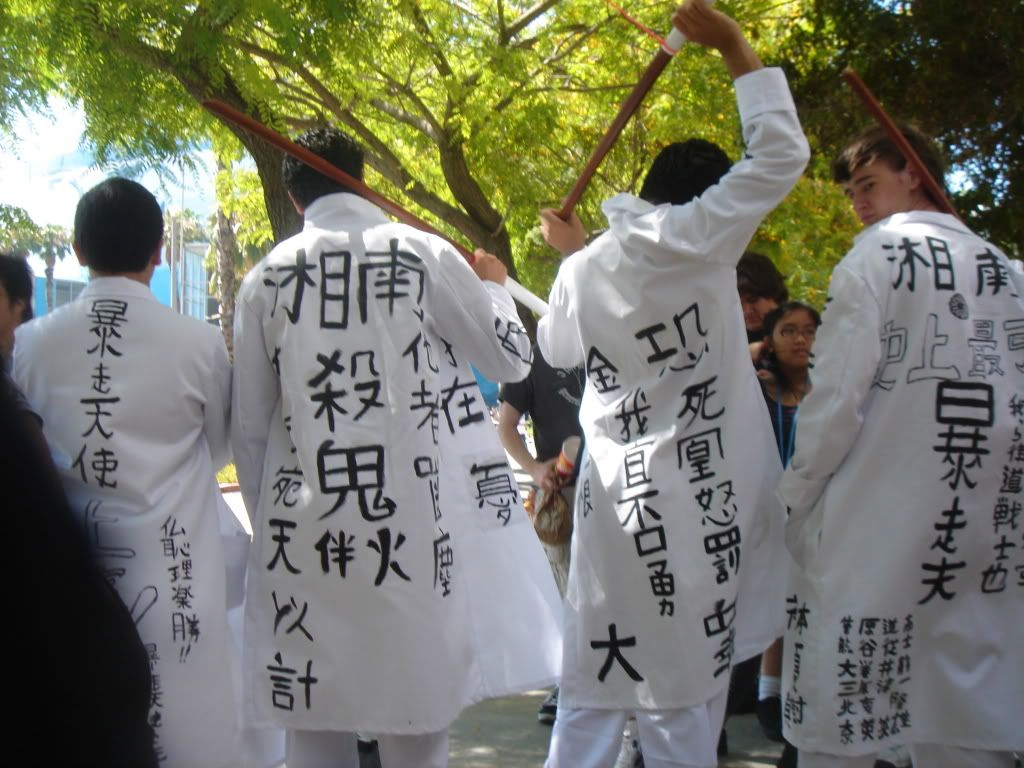 3)
Us getting interviewed by a Japanese Radio. She asked us if we were Bozu and made a cute impersonation of a motorcycle (broom broom).
4)
Photo from dragonsanime.com
5)
Same as one above
6)
Same as one above.
7)
Us with the voice actor for Guy Sensai (Naruto), and one of the main enemies from Cowboy Bebop, as well as many other series. Cool dude.
9)
Some booth chicks wanted a pic with us.
10)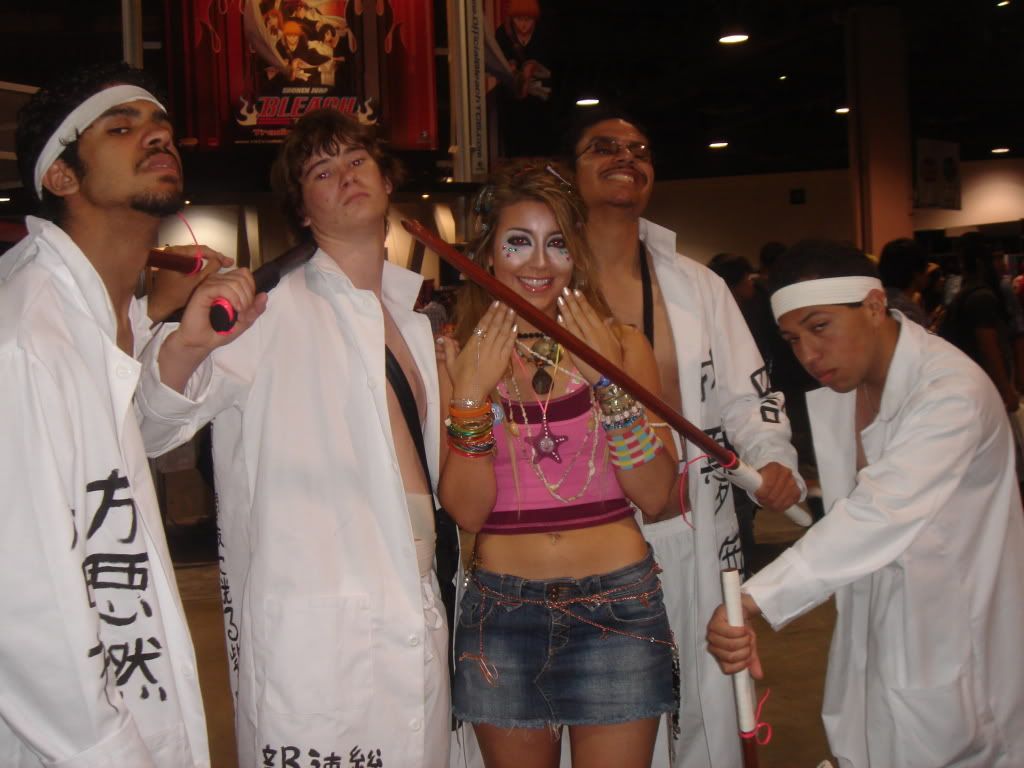 Same as above
11)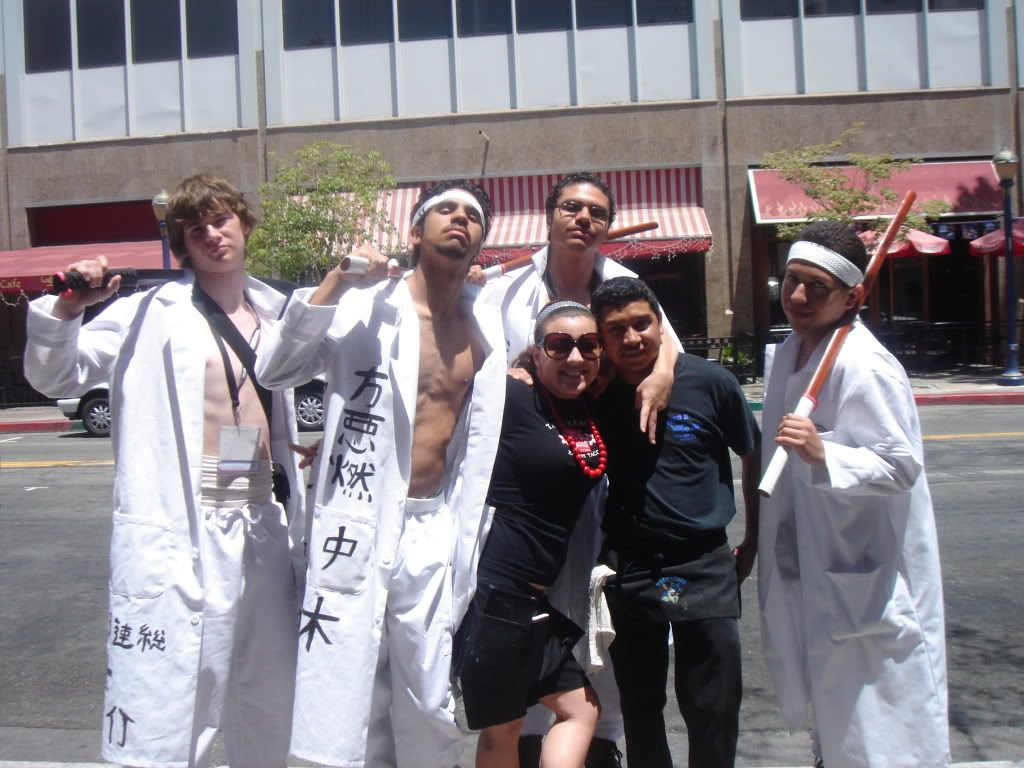 Our waitress who flirted with us a bit and we flirted back...she was cool. She let me charge my camera in the back of the restraunt.
12)
Us at the arcade impersonating what we might do if in Onizuka's world
13)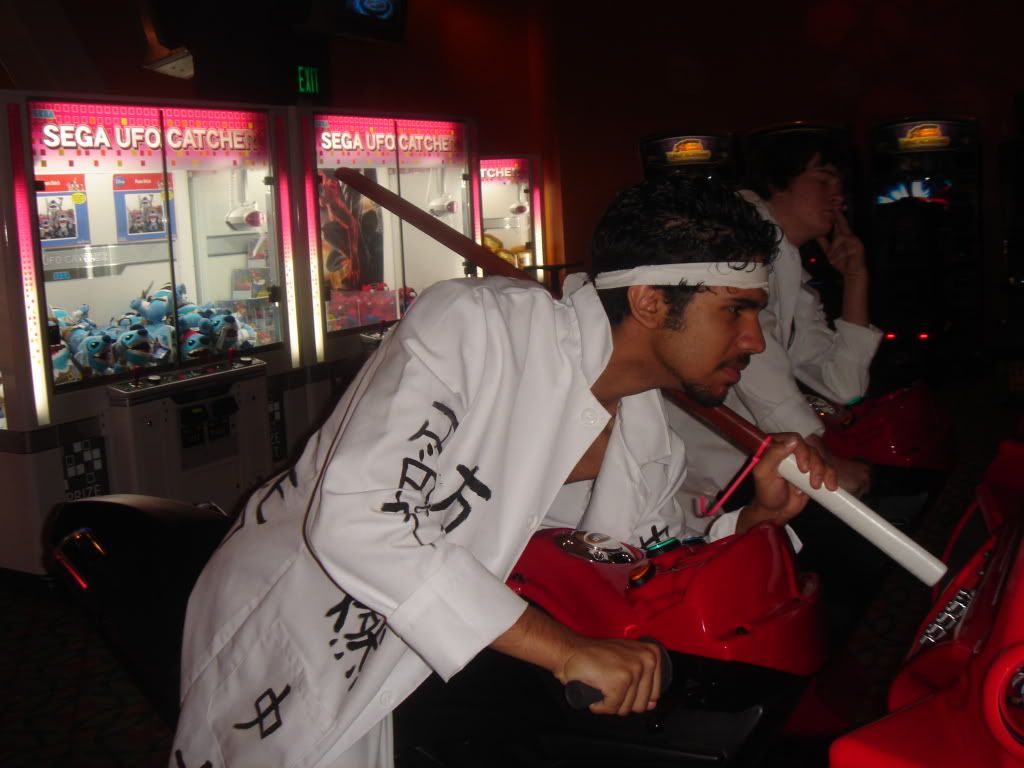 14)
15)
16)
17)
18)
Me with Hard Gay...I just couldnt not...
19)
Me with the OTHER Hard Gay...
20)
Eddy with Hard Gay...in another way...
21)
Eddy trying to find the ninja.
22)
Eddy with MAN-FAYE!!! gatta love that guy...in a totally not gay way.
23)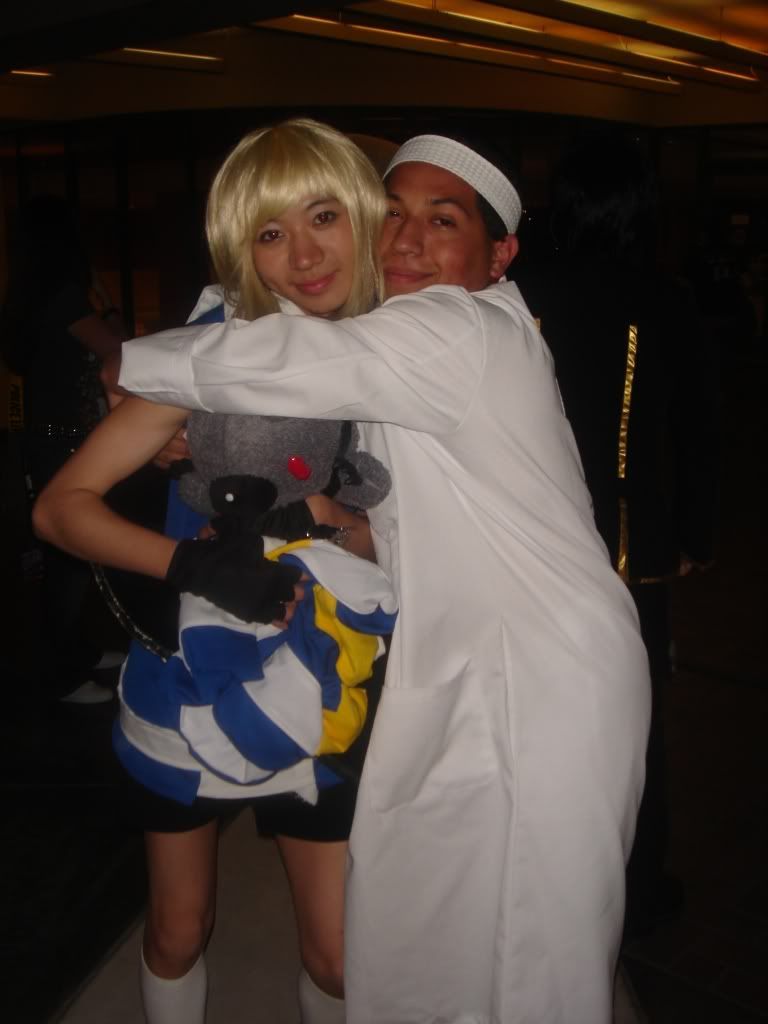 Eddy with Bridget (yes that is a dude in the costume, which fits the character perfectly).
24)
The first Onizuka I encounter...well done hammer...
25)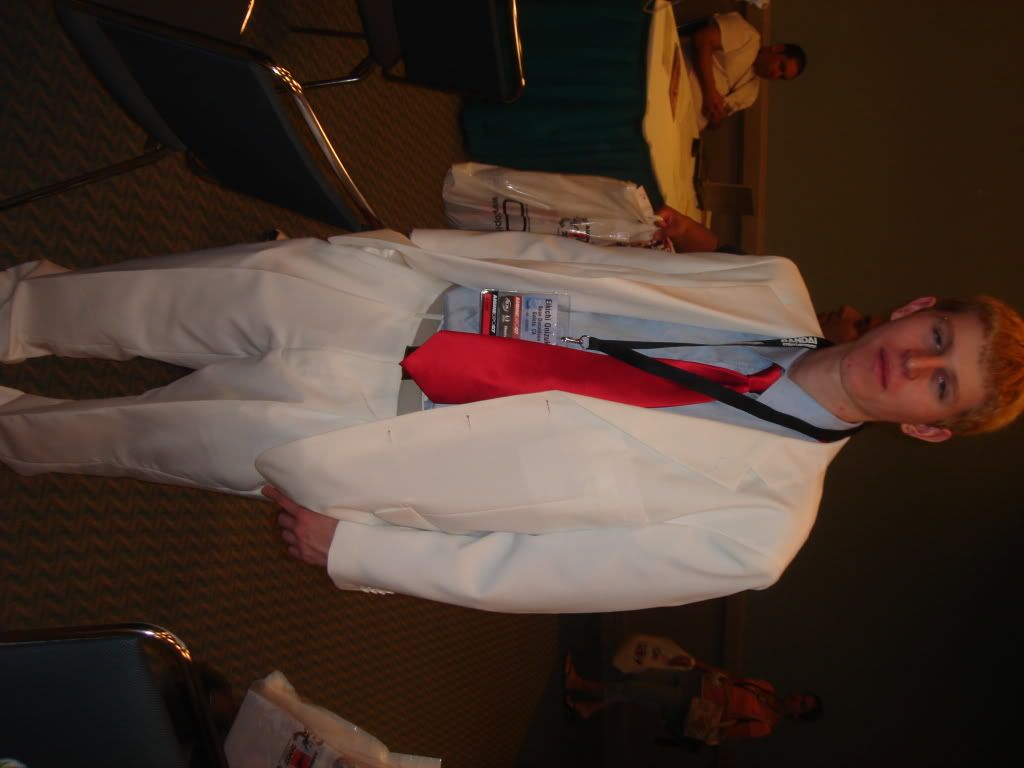 Second Onizuka I see...the usual white suit.
26)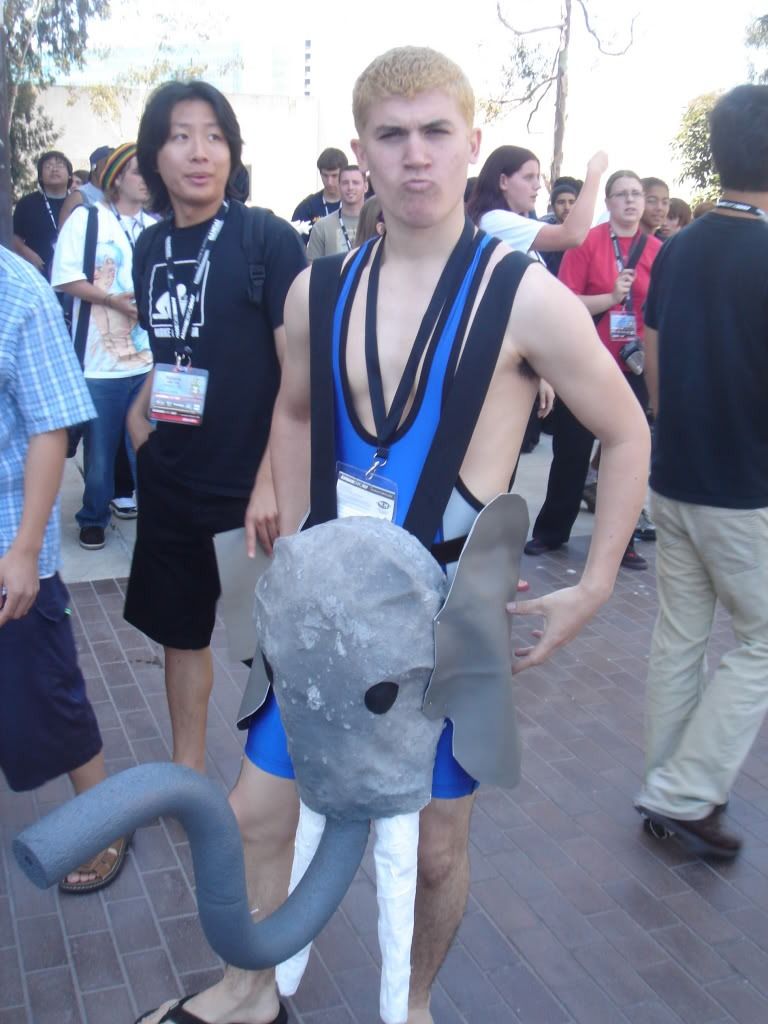 The third Onizuka and possibly most creative one ive ever seen. I ALMOST missed this guy passing by until my onizuka senses started tingling.
27)
This guy was amazing. He had 3 different onizuka costumes troughout the time I was there that i saw him in and he fits everything perfectly...im so jealous...
28)
Him again
29)
Him again with his friend in the Street Performers costume. EPIC!!!!!!
I almost died it was so awesome...we see them walking down the isle and we recognise eachother instantly and pretend to fight...it was great.
30)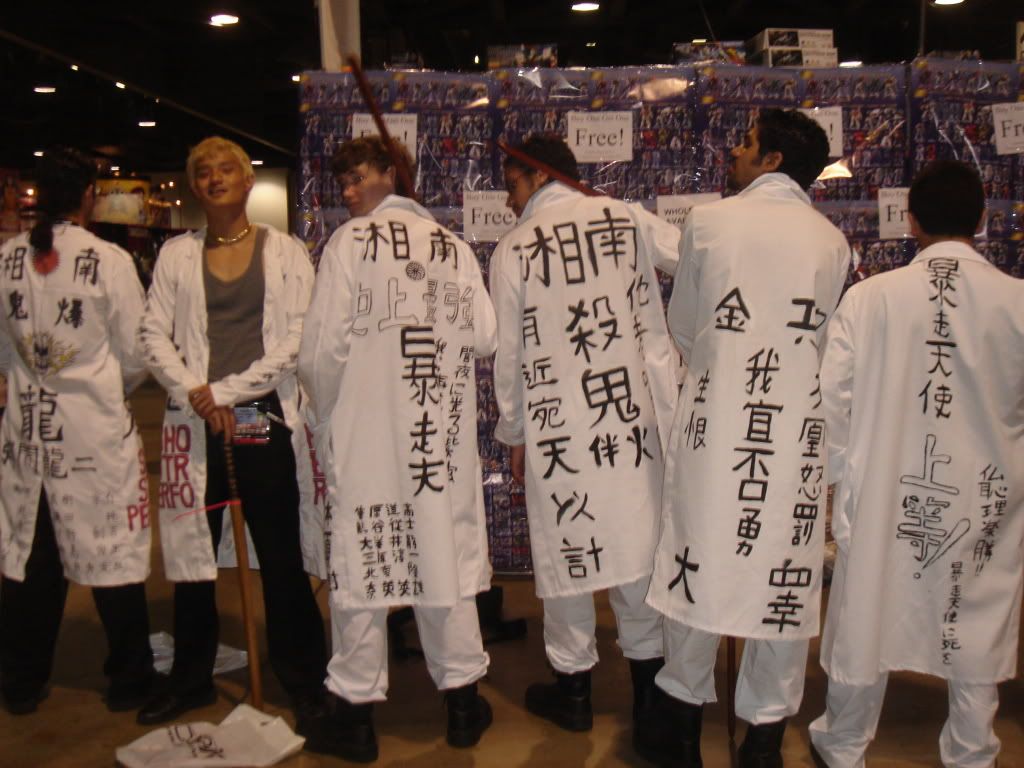 31)
I took over 500 pictures but I sure as hell wont be uploading them since these 31 took about an hour to get everything ready. Tell me what you think!
_________________
Ride on, Fight on, Teach on, Live on ♥